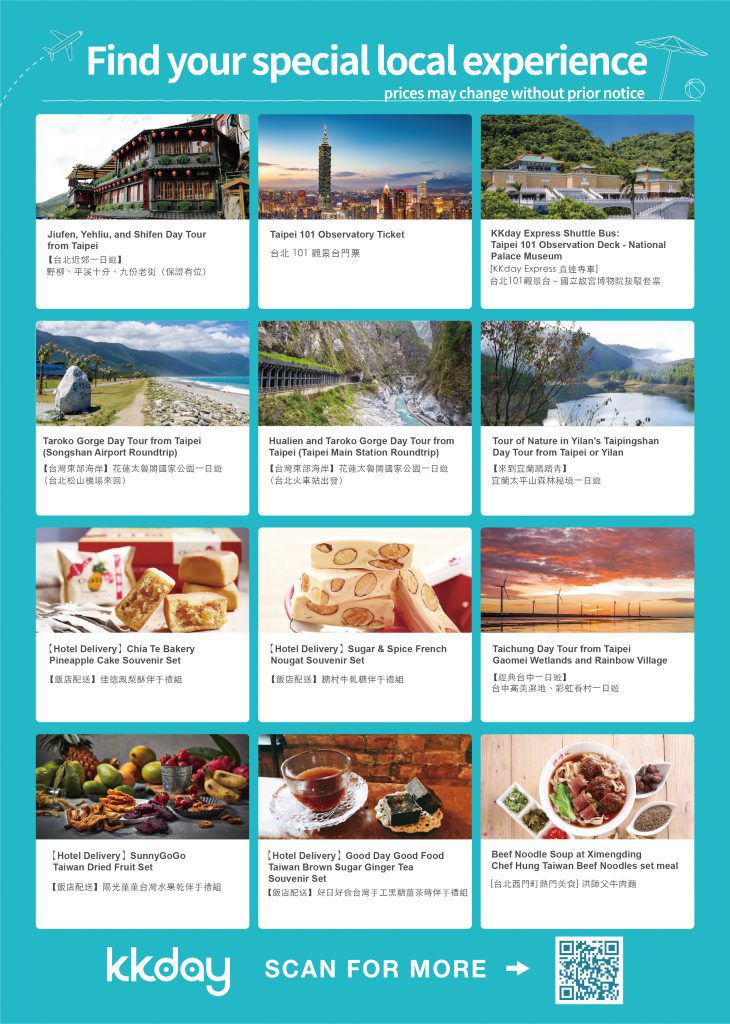 Green World Hotels, the best choice of accommodations for travelers in Taipei, always offer more than guests have anticipated.
As an accommodation group comprising 17 hotels with each having its unique design style and characteristics, Green World Hotels are all conveniently located neighboring traffic and commercial hubs to satisfy various needs of business travelers and tourists alike. At Green World our mission is to convey Taiwan's most beautiful and wonderful, create heartfelt touring experience through innovative artistic approach and allow guests of unexpected wow factors one after another after check-in.
In special collaboration with KKday, the leading e-commerce travel platform, Green World assures all guests of cozy accommodation, local tours and activities and authentic specialties.
All guests will enjoy both the convenience of escorted tours and flexibility of self-guided tours.
Green World Hotels always think ahead for your travels.